The momentum is building for the splash pad project at Krodel Park in Point Pleasant, WV with additional components being sponsored.
With donations from local businesses like Mark Porter Chevrolet, Buick, GMC, Dodge, Chrysler, Jeep, Ram of Pomeroy, Ohio; Mark Porter Ford of Jackson, Ohio; and Mark Porter Used Car Superstore Autoplex of Athens, Ohio Mayor Brian Billings said he's hopeful construction can begin on the splash pad this year.
He said no donation is "too small" and the city is appreciative of any they receive.

Mark Porter Auto Group recently purchased two components, The Curvy Jet Manifold and Arch Jet, for the splash pad.

The splash pad project has a Facebook page for those wishing to participate in the fundraisers or for more information.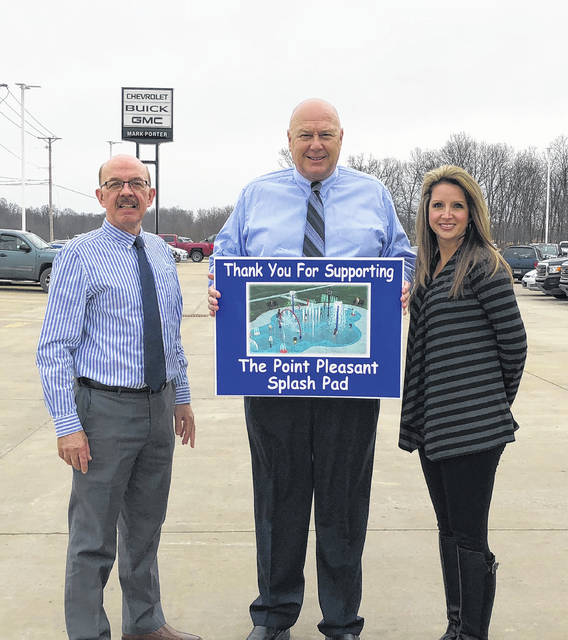 Pictured are Mark Porter with Mayor Brian Billings and City Clerk Amber Tatterson. Porter purchased two components of the splash pad for Krodel Park.